Disclaimer: This blog post is not linked to an immigration consultant or affiliated in any way with agency or influencer. This is purely based on the author's actual experience in processing the ECA during pandemic December 2020. This is not a paid blog.
Please click on this link for more info about immigrating to Canada https://www.canada.ca/en/immigration-refugees-citizenship/services/immigrate-canada/express-entry/submit-profile.html.
While nag iipon ng budget pang-migrate sa Canada through Express Entry or Student Visa, unahin muna ang pag-process ng ECA para magkaalaman na kung ang narating ba dito na education level sa Pinas is katumbas ba sa Canada. If ever ba makakapag apply sa mga office jobs doon at magiging competitive yung salary ko kapag may Canadian equivalency ang educational background ko. Let's say the job requires to have a bachelor's degree or at least diploma, we will be confident to apply based on our educational qualifications.
Question: Kailangan ba talaga ng ECA para Canada? It depends on your pathway. If you are planning for Student Permit and Express Entry, you need to have ECA. If you are under Temporary Work Permit, it depends on your employer if they require you as it's optional for them.
Here are the easy steps how to get ECA or Educational Credential Assessment:
STEP 1.) Secure a budget and Online Payment Account such as credit/debit card.
The cost is about CAN$200 plus tax and the cost to have it delivered via courier services. It depends on the current exchange rate 1 CAD = Php 39.00 approx.
My actual expense was Php 11,733.00 inclusive of mailing the ECA results from Canada to Philippines. You will also have to spend money on international mail services upon processing the ECA to submit your credentials to the institution based in Canada. That is additional Php 2,000.00 more or less on the mailing. Total for ECA expense is Php 14,000.00 approximate.
Pwede naman Western Union ang bayaran. Hassle-free lang kapag sa credit card and mapaghahandaan mo pa ang payment.
STEP 2.) Decide which institution would you like your education to be evaluated: at IQAS or WES?
Click on this link to know more about IQAS. Please visit https://www.alberta.ca/iqas-overview.aspx
Click on this link to know more about WES. Please visit https://www.wes.org
Why choose WES to have your education assessed?

WES evaluation is widely accepted and preferred by more than 2,500 educational, business, licensing and governmental institutions throughout the U.S. and Canada. Meron ka pang free digital badge for your Linkedin profile after the evaluation which is additional highlight for your prospect employers in Canada while job hunting. Please see sample of the WES badge. User friendly mobile app and website. Easy to understand instructions. Fast response and delivery of results. Then 5 years validity yung results. By that time nasa Canada na tayo, kabayan.
You can try their free assessment tool in their website here. https://applications.wes.org/ca/degree-equivalency-tool/
STEP 3.) Create account sa WES website and download ka ng mobile app nila
Select mo yung Canada. Dalawa kasi options diyan USA and Canada. Select mo yung pangalawa ECA application for IRCC kung apply ka ng Express Entry (for PR – Permanent Resident). Click in this link to create account https://applications.wes.org/createaccount/create-account/register
Basic info lang, username and password mo for WES account.

STEP 4.) Payment of WES and getting the Reference Number that you will use for requesting your credentials from the university where you graduated (highest educational attainment)
Proceed mo lang to online payment via credit/debit card/western union then get the WES Reference Number. Then may option dyan kung standard delivery or express. Mas mabilis dumating yung sa express. May additional bayad kapag express mail. Ibig sabihin nito ipapadala ni WES sa address mo sa Philippines yung hardcopy ng results after evaluation.
You can also check out tips in completing your WES application – https://www.wes.org/advisor-blog/tips-for-completing-your-wes-application/
STEP 5.) Contact your school/university where you last graduated and follow WES instructions
You should inform your university that you are processing for ECA via WES. You have to forward them the WES reference number and the WES form. Then you will have to pay the request of credentials like Transcript of Records and Diploma to your university. I paid around Php 400.00 for this request. They should prepare your credentials such as Certified True copy of TOR and Diploma in sealed envelope na based sa instruction ng WES. Please be careful to monitor this. I am glad that my university is used to processing ECA and they just know what to do about it. In mailing the sealed envelope to WES, Either si school magpapa-mail via international mail/courier services sa WES Canada or ikaw.
In my experience after I picked up the sealed envelope containing my credentials from the University Registrar within 5 days from the request, I proceeded to DHL for international mailing. DHL is a courier service. I will mention the cost of international mail but please check with courier nearby your area as their prices may vary.

STEP 6.) Mail the document to WES Canada and wait for the results
After 1 week of sending the sealed envelope to WES Canada and indicating my university as the sender, my mail has been received by WES. I then checked my WES mobile app for updates. They usually update the status until it is completed. Once completed, you will be able to view the report of your evaluation from the mobile app. Then they will mail to you the hardcopy results to the address you indicated upon registration in their website. Hardcopy result is required for immigration assessment later on. Good news, soft copy will suffice upon creation of Express entry profile. Carefully follow instructions mentioned by WES.

MY TIMELINE IN PROCESSING ECA through WES:
We all have unique timeline. Would just like to share mine for your guidance if ever you want to do the processing yourself instead of getting an immigration consultant or agency to do on your behalf.
December 25, 2020 – Application at WES website and Tried their free assessment tool. Payment of application Php 11,733.00 via credit card inclusive of mailing from Canada to Philippines for the evaluation results.
December 26, 2020 – Acknowledgement email from WES
December 29, 2020 – Downloaded the mobile app – Free of charge
January 4, 2021 – Contacted school via email and inquired about the fees for processing the WES, Cost Php 395 plus Gcash fee of Php 20.00
Also to mention the transportation fee from house to the university.
January 08 – Pick up sealed envelope containing credentials and Mailed to Canada – Cost DHL Php 1,939.00
January 15 – My mail arrived in Canada for evaluation
January 23- Done evaluation and received the soft copy results via mobile app update
January 23 -Notification from WES that they sent the hardcopy results to my address
January 28 – Received mail from Canada – Done WES processing
TOTAL DAYS OF PROCESSING: 34 DAYS INCLUDING CHRISTMAS & NEW YEAR HOLIDAYS
Overall, it took almost a month for me to process the ECA. I got a Bachelor's degree Canadian Equivalency.
References: WES website, actual personal experience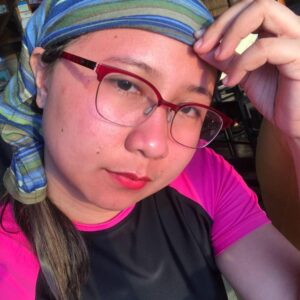 Latest posts by Reah Montederamos
(see all)