Years ago I moved to the National Capital Region. If you're from the province you would probably see in the television where the celebrities live and it is in Metro Manila. It is where you can find the hustle of the people and bustle of the traffic. If you come here these are my recommended places to definitely visit.
Truth be told most of the tourists coming to the Philippines do not stay long in Metro Manila once they arrived in Ninoy Aquino International Airport instead they head to the beaches located in islands of Palawan, Cebu or Bohol even as far as Siargao. Tourists have the impression that it is unsafe to roam around the Metro because they might get scammed or robbed which is true for most big cities, right? But under Duterte administration I can say from my personal point of view that criminalities have lessen and people feel safer than before. If you are a local or foreigner you should not miss to appreciate what we have here in Metro Manila and how we thrive to make things better.
There are a lot of options to get around. You have to take the public transportation like MRT, LRT1 or LRT2, jeepneys, busses, fx shuttle, shared ride such as Grab or Angkas. Taking the jeepney is the cheapest. See my top five (5) recommended attractions here in Metro Manila.
1.) INTRAMUROS, MANILA – The walled city for Filipino heritage
Considered as UNESCO World heritage attraction, Intramuros is a walled city that can be accessed by visitors. As you walk around you can find unique cafes, restaurants, government offices and banks. This was built during the Spaniards colonization some 400 years ago. The old buildings are well maintained despite that it used to be destroyed during war and became top of mind for wedding photoshoots. In here you can find the beautiful Manila Cathedral.
Intramuros is rich in history and you can enjoy activities by simply walking around or rent a bamboo bike. There is a cafe and souvenir shop you can go called Silahis for cool artworks and Filipino craft.
You can have a quick sight seeing here if you have a stop over in Metro Manila. You can book a hotel in Malate area and visit Intramuros Heritage site. If you have spare 1-2 days you can stroll around the area of Intramuros as it is near the Luneta Park, National Museum, National Planetarium and Ocean Park. Head out to Robinsons Ermita Place to have variety of food choices and some shopping in Go Lokal Arts & Crafts Store. If you are a book lover I recommend you to check out Filipino authors in Solidaridad bookshop just outside in Robinsons Ermita Place along Padre Faura street.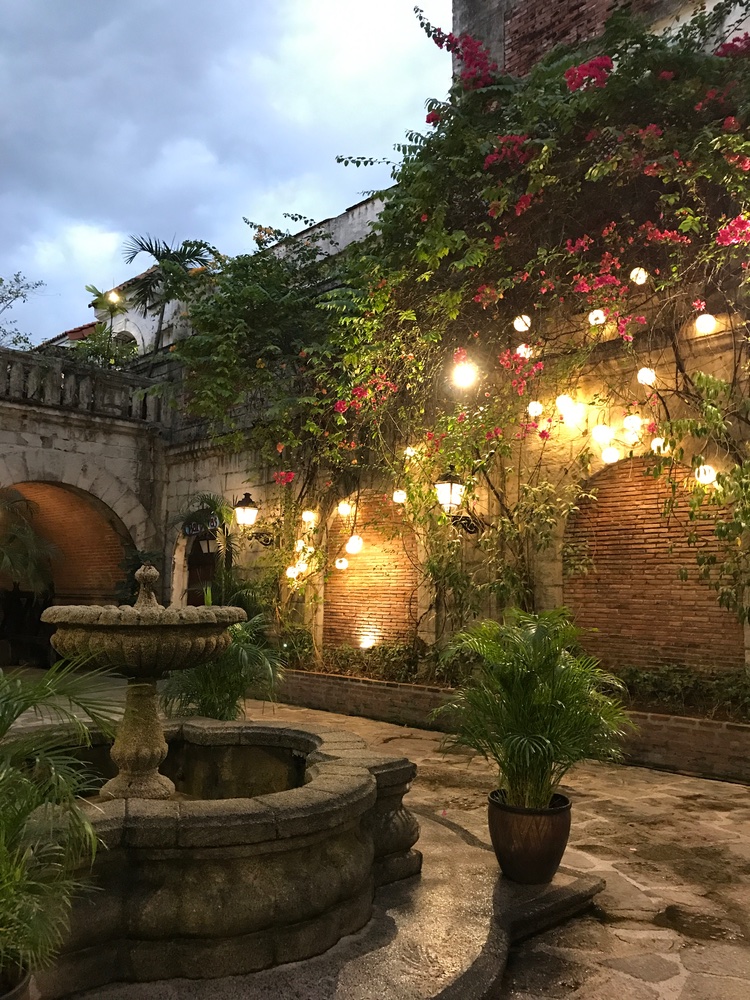 HOW TO GO HERE:
Address: Luna and Aduana Streets, 1002 Manila Intramuros
You can ride a taxi or Grab, or jeepneys that can drop you off at the Jones bridge then you walk towards Intramuros, there are also tricycles or "padyak bikes" offering a ride (if you want to experience those) for you to get inside Intramuros Heritage site.
I have made a video what Intramuros looks like in actual when you click below.
2.) HARBOUR SQUARE, MANILA – Sunset view and Yacht sightseeing
Harbour square is a nice Manila seaside attraction when you're taking a break. You can actually have sightseeing of yachts in here while having a cup of coffee in the al fresco area where variety of restaurants are also available. Coming here to watch the amazing sunset of Manila would be awesome and a must try. If you have extra time, you can book a cultural show to watch at CCP complex or Cultural Center of the Philippines just across Harbour square or you can go to the amusement park beside it which is the Star City.
HOW TO GO HERE: No regular jeepney route comes here. You can take public van that goes to CCP Complex, or take Grab / taxi.
Address: 1202 Bukaneg St, Malate, Manila, 1307 Metro Manila
3.) CHINA TOWN BINONDO AND QUIAPO, MANILA – Unique food experience and shopping
4.) AYALA CENTER, MAKATI
5.) FORT BONIFACIO (BGC), TAGUIG
Latest posts by Reah Montederamos
(see all)