The minimum wage in Davao City is 300.00 pesos or 6.00 USD per day (if conversion rate is 50 pesos per 1 USD). Although it depends on the industry, some industries pay their employees above the minimum wage. If you graduated from an expensive university and planning to work in a regular 8:00 am – 5:00 pm full-time and daytime job in the city, please accept this harsh reality that it may take years and years for you to paid up that student loans of your family. You might as well not marry and have kids and start your own family if you settle for the minimum wage. That's sad right? Don't lose hope! This blog will help you how to save money with a minimum wage salary.
This doesn't only apply to 20 years olds but to any age whether you are single, married with or without kids. If you're married with kids, your partner should be earning an income as well. I guess this post does not apply if you have a kid to feed. I know that cost of living is very high versus the salary and having a job is still better than unemployed. Still the best time to start saving and develop this habit is today! You just have to embrace the frugal life and don't care about what other people would say.
1.) Create a "Money rule" for yourself.
As a millennial getting your first pay check may tempt you to splurge on Samgyeoupsal with co-workers and shop at the malls. Please slap your face! Do not make that mistake. You were not able to save your allowance when you're still a student. You seriously need to learn how to save by following a credo or "Money rules". You can start by splitting your hard earned income through percentage % or portion.
You can start as little as 15%-20% savings per month. The important thing is that you follow that rule for yourself. The rule is "SAVE" money first then what's left shall be spent on the expenses. Please see sample formula.
GROSS SALARY: Php 300.00 per day X 26 days of work in a month = Php 7,800.00 (156 USD) TAX FREE
NET SALARY (Less the SSS, Philhealth, Pag-ibig) : Php 7,250.00
Note that SSS deducts 3.63% from the employee which is Php 283, Philhealth deducts Php 175.00 fixed employee share and then Pag-ibig deducts Php 100 fixed. Total of Php 558.00. Some employers provide free HMO / medical and life insurance plan to their employees for emergencies. You better check on that. It's very important to have one especially if you are a breadwinner of your family.
NET SALARY LESS SAVINGS OF 20% = EXPENSES
20% SAVINGS, 30% FOR WANTS/OTHERS, 50% FOR NEEDS – Your savings should be at Php 1,450 PER MONTH.
2.) Keep your expenses low or at minimum
You have 70% for the overall expenses (50% for the needs and 30% for the wants/others). That's Php 5,460.00 per month. How are you going to survive with that? Here are my suggestions:
NEEDS AT 50% ALLOCATION
Net Salary of Php 7,250 X 50% = Php 3,625
RENT – PHP 1,000 to ZERO
A.) Do not pay rent. If you can live with a relative or a friend where the address is located near to your office. You can ask your boss if you can stay or sleep in the office, if that is possible. Or if you have a lover, you can share a room with him or her. Rent will play a huge chunk of your expenses. Lucky you if you can find work nearby your family's house. So strategizing your place of work is very crucial.
B.) Have a strict budget and stick to it. Let's say you really need to rent downtown because it's not practical to be living more than 20 kms away from the office. Look for the cheapest one, there are bed-spacer or shared room out there that would cost Php 1,000 per person with a basic bed, water, and electricity. Solo room would cost around Php 2,500-3,000 if you can share with a co-worker, you can also consider it especially if it can fit 3 people then the cost will be divided to 3. Do not exceed your budget.
FOOD – Php 3, 000 or less
Food is a challenging one but you can be creative on this. If your office has a refrigerator and rice cooker/cooking pan, it can help you to maximize your budget on food, or you can just have home cooked food from your house instead of ordering in the office. You just have to share the a certain budget in your household to include your food. For example, you can chip in 1,500 – 2,000 pesos for the grocery and market at home.
Daily Meal idea Breakdown (from the grocery):
Breakfast – Hotdog at Php 6.00-10.00 per piece + egg at Php 5.00 per piece + rice or bread at an ordinary bakery and coffee
Lunch – Cooked Vegetables or a fried chicken would cost Php 20.00+ per piece depends on the part of the chicken
Snack – Bread, biscuit or fruit that would cost you Php 10.00
Dinner – Cooked vegetables, or pork bbq that would cost Php 10.00 per stick then rice
So it depends to the dishes that will be prepared. Of course, if you order from the carenderia or fast food, you have to spend at least Php 50.00 or more per meal. Being practical with food is possible. You just have to be discipline with the budget and creative. Some people are able to survive living without the fancy meals and just living simply.
BASIC TOILETRIES – Php 200.00 which includes regular cheap brand body soap, shampoo sachet, deodorant, pads if you are a lady, toothpaste, just the basic stuff.
TRANSPORTATION.- FREE or Php 416.00
If you can walk to your office in the morning because you only live 1 kilometer or so, it's better because it's a healthy exercise. Location is crucial to your budget. If it's 4kms from office, you need to have a bicycle which is still good because you do not need to spend on gas or you can ride in a jeepney which has a minimum fare of Php 8.00 per one way x 2 back and forth multiply 26 working days per month = Php 416.00.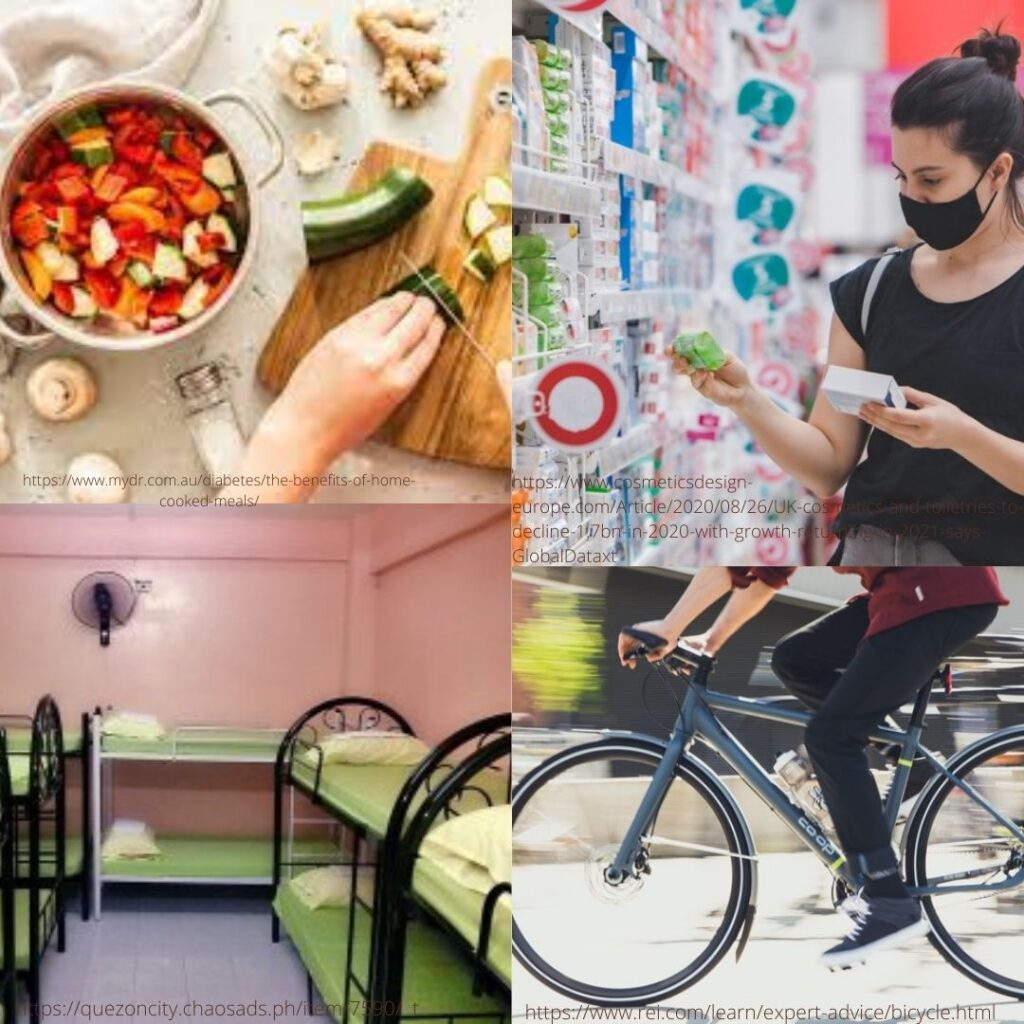 WANTS AT 30% ALLOCATION
Net Salary of Php 7,250 X 30% = Php 2,175.00
LOAD – PHP 150.00
FREE if you have a company phone to avail or load prepaid for Php 150.00 only (with Talk N' Text network unli-text messaging valid for 30 days). Smart and Globe are more expensive in terms of their load promo. Nowadays if you can avail a free wifi, you can do messaging through the internet. You do not need to be always online in Social media to stay updated because apparently Data load will be additional to your expenses. Though I put this as wants, it can also be considered as a need for communication. Still part to your overall expenses though.
Other wants – PHP 2,000
Rewarding or pampering yourself through buying a book, eating out with friends or trying out new food, relaxing/massage spa, installment for a new phone or buying new clothing for office which could be an investment for your self-development, treating your loved ones or allocating for a travel fund or personal project. We are humans and we deserve to treat ourselves well sometimes after a long day of hard work. It is always good to have a budget for that.
3. Never go into debt
As much as possible, you need to sacrifice some things. But never ever go into debt even if they offer a low interest rate. If you have an existing debt such as student loans (if you had one back in your schooling years), though it would be nice if you were a working student back then so that you don't carry this burden through the years, I suggest the number 4 recommendation for you.
4. Start a side hustle
Become an agent of real estate or insurance, sell a car, consign a product or sell food, anything that is commission based that can provide you an additional income that does not need any monetary capital. Or you can be a tutor to kids after your working hours. You can do part-time at a call center or fast food. Any decent labor will do to increase your income so you can pay off the debts or accumulate savings faster. Of course, be ethical, do not take a side hustle that is related to your daytime job.
5. Do well in your career, develop your skillset preferably in Sales.
You are probably earning a minimum wage salary this year but it's not permanent as long as you have gained the experience, knowledge and skills, you are an outstanding employee, the doors of opportunities will open for you. If you have the right attitude, you are not a negative thinker and you have the "can do" mindset, you can go to the path of "SELLING", it's a very helpful skill. You can thrive anywhere and some jobs can offer you a basic salary plus commission which can make you earn more income. Choose this path if you want to improve your life.
You are probably wondering why I did not put the investing. Real talk, you cannot invest yet with the minimum wage salary. You have to invest in yourself first and form the habit of saving. If you are able to master that then you can level-up in life, one step ahead from everybody else. It is a simple rule but not everyone is aware of it. This is because no one taught us at home or at school. I hope that financial education will be promoted in schools one day.
Disclaimer: Actual data may vary. Please always cross reference with government websites and other sources.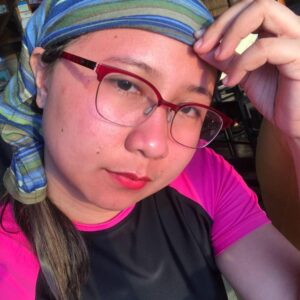 Latest posts by Reah Montederamos
(see all)