DAY 5 – PUERTO PRINCESA DIY CITY TOUR
Now you still have a day to spend in Palawan. Puerto Princesa city is the center of Palawan where you can find the banks, market, the sea port for passenger and cargo vessel, fast food chain, the mall and terminals. Some tourists enjoy their time in exploring El Nido or in Coron and rather skipping the city of Puerto Princesa. So instead of just staying the rest of the day in the hotel, why not go out and check the city before leaving back to Manila, back to my reality which is working 8-5 in the office? I made this DIY or DO-IT-YOURSELF itinerary guide which is pretty easy, worth-while, time and cost saving as well.
8:00 AM – Free breakfast in the hotel
9:00 AM – 11:00 AM : visit attractions nearby
Walked to visit the Immaculate Concepcion church because it's my birthday. Beside the church is a historical site called PLAZA CUARTEL. Then next we visited Mendoza Park, Palawan Museum, Puerto Princesa Market
Then had Jollibee in Palawan for some refreshment and hotdog sandwich before heading back to hotel for check-out.
My two favorite places in Puerto Princesa are KALUI RESTAURANT and PALAWENO BREWERY. These are must visit and worth a try.
Recommended to all travelers.
11:30 AM – Hired tricycle to bring us to KALUI Restaurant for lunch. The ambiance and food are great and you can see the Filipino tradition through the opened-air wooden restaurant filled with art, paintings for your instagram photo. Suggest to have reservation as this is a famous restaurant in Palawan. Stayed here until 1:00 PM.
After having a wonderful lunch at Kalui restaurant, head to Palaweno beer via tricycle for some original craft Palaweno beer. The bar opens at 1:00 PM – 9:00 PM only except for Sundays.
Stayed to chill at the brewery from 1:30 PM in the afternoon until 3:00 PM, played the darts and pool enjoyed their cool selection of music. Relaxing place indeed.
At 3:00 PM, already back in the hotel to get my stuff and rested for a while while waiting for the airport shuttle to bring us before boarding at 5:00 PM because my flight is 6:00 PM in the evening back to Manila.
Everything was a memorable experience without breaking your budget. Please see below breakdown of costs from Day 1-Day 5.
Total BUDGET for the WHOLE TRIP 5 days & 4 nights = Php 13,000/All-in per PAX for both El Nido and Puerto Princesa, Palawan stay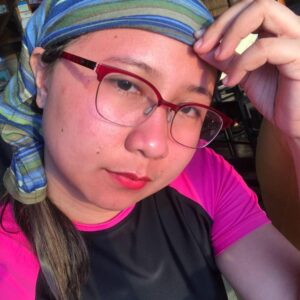 Latest posts by Reah Montederamos
(see all)