DAY 4 – Leaving El Nido going to the Underground River
4:00 AM – We checked-out from the hotel and picked-up by the van heading to Sabang for the island transfer to famous UNESCO Heritage longest underground river. About 4 hours from El Nido to Sabang with stop over at a restaurant along the way for breakfast.
7:00 AM – Breakfast
9:00 AM – We met with the tour guide for orientation while inside the van
11:00 AM – We went to Sabang pier with side trip at the Mangroves
12:00 NN – Lunch buffet before our call-time to the pier for boat transfer to the island where Underground river is located
1:00-3:00 PM –Arrived in the Undergroud river with the boat
The underground river tour lasted for less than 2 hours. All tourists must leave the location by 3:00 PM and back to Sabang Pier.
Going to Puerto Princesa City….where we will do our own itinerary (freetime).
5:00 PM – Arrival in Puerto Princesa City, checked-in to Novo Hotel, rest time
6:00 PM onwards – Went out for a stroll since the hotel is located nearby the "Seaside" where there is a park, restaurants and stalls.
8:00 PM – Went to buy grocery (there is a supermarket beside our hotel) like chips and beer to bring in our room and just chill while packing our things for our flight the next day. Need to get some rest after the long land travel.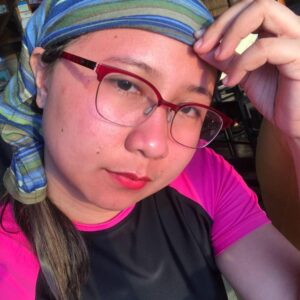 Latest posts by Reah Montederamos
(see all)