DAY 2 – TOUR A
Now we availed two consecutive tours in El Nido Palawan. Tour A is my favorite tour compare to C. Sometimes the Boat Operator will modify the tours depending on the current condition of the sea, time or weather restriction.
8:00 AM – Breakfast included and free pick-up from hotel to the pier
A whole day is doing all the island hopping tour mentioned. There is buffet lunch included in the package. At 5:00 PM we were back at the pier and we are now free to choose our dinner and do whatever we like at night. The DIY comes in.
NOTE that you are only allowed to join the island tour when you are equipped of the following: DRY BAG & AQUA SHOES
Suggest to bring water bottle (refill at the hotel) to keep yourself hydrated, selfie stick or tripod, water-resistant cellphone cover, towel, sunglasses, and do not wear jewelries. Bring some first aid kit like a band-aid for your safety. Because it's disappointing that the boats do not have one (I got tripped over the rocks and had an injury on my knee and elbows).
Everywhere you go is a limestone and rocky corals under the sea would make a bad accident.
Bring some cash for tricylce expenses as the Travel agency will not bring you back to the hotel and you are on your own after the tour.
Sharing the photos during the TOUR A:
0
Enjoyed the Kayaking on this day.
Went to REPUBLIKA SUNSET BAR and I totally recommend this one for awesome view of the beautiful Palawan sunset.
We had our dinner at MANG GARY's back in Maligaya, Brgy. Buena Suerte near our hotel. Sorry but I don't recommend this one due to poor service and the food is not worth the price. Though the ambiance is inviting because of the bamboo structure and the food that they offer are Filipino-style (mostly not available).
There are a lot of cool, artsy and hippie restaurant in the area of Maligaya, you just keep on walking.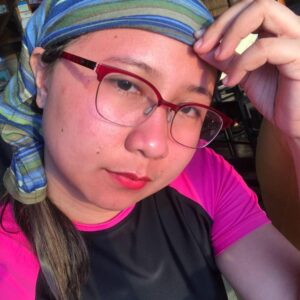 Latest posts by Reah Montederamos
(see all)