3 easy steps how to transfer funds without any fee in the Philippines: Paano mag-transfer ng pera sa ibang bank na walang bayad?
I have Metrobank Savings Account. I had this struggle that whenever I have to deposit payment or money to someone that has a different bank, I had to schedule going in person to the designated bank and deposit the cash. Then I had to pay the transfer fee, if any. Another option is going to PERA PADALA like Palawan, Cebuana. Other banks have minimal fee of Php 25.00 to whenever you transfer to other banks like my BPI Savings account. Though this is still better in exchange to the convenience of mobile banking because you're just at home or anywhere, anytime you can easily send money.
During the pandemic it was hard to go out and bank opening hours are not regular. In other words, UNPREDICTABLE. I've found a way to how to make transferring funds HASSLE-FREE, CONVENIENT AND SAFE. For all the momshies and tanders out there (PEACE!), I hope this can help you. If you're able to learn Facebook, I'm sure you can learn this too.
Then I discover "MOBILE BANKING". Yes, mobile banking exists. I will show you how to make use of it in 3 easy steps. Note that if you make transfers on weekends and holidays, it usually takes longer to reflect the amount in your bank account as there are certain cut-offs.
1.) REGISTER YOUR BANK ACCOUNT TO MOBILE BANKING
In your smartphone or tablet, OPEN YOUR PLAY STORE / APP STORE and DOWNLOAD METROBANK Mobile banking, if you are using Metrobank account. You can also check with your personal bank if they have mobile banking app.
No need for you to go out to the bank and process this. It's very easy in a few minutes. You just need your bank account details and basic personal information.
2.) LOG-IN TO SEE YOUR FUNDS AND SEARCH IN THE MENU: TRANSFER TO OTHER BANK
After registration, you should get an email and OTP (One Time Password in your mobile phone and email) to log-in your credentials.
You should be able to log-in and see your account details. You can start transferring fund from Metrobank to other banks without any deduction from your account or additional fee.
3.) FILL UP THE DETAILS WHERE YOU WOULD LIKE TO TRANSFER YOUR FUNDS AND RECEIVE THE CONFIRMATION
Careful whenever you input the details. Always review. After this process, hit SUBMIT and you will receive an email confirmation that it is in PROCESS and then Metrobank will tell you that it's SUCCESSFUL after a few minutes. Please see screenshot from the mobile app as your guide.
As you can see Metrobank offers ZERO transaction fee for the transfer of funds. Now you will receive as SUCCESSFUL CONFIRMATION of the transaction in your mobile and email. Please see sample email.
Update as of July 26, 2021 – Transfer Fee of Php 25.00 per transaction is now imposed.
Update as of year 2022 – I am using my ING Savings bank account to transfer funds for FREE to other local banks instead of Metrobank. Creating account with ING through their mobile app is very easy. The process of transferring money is almost the same with this post about Metrobank.
Disclaimer: I'm not an affiliate of any financial institutions. This information may be subject to change in the future. I am just sharing my knowledge now for free. Please verify with your local banks.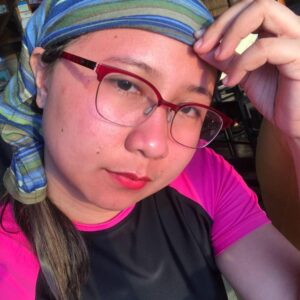 Latest posts by Reah Montederamos
(see all)